What We Do...
Our activity is focused on helping to grow the canopy and sustain parks in the area through initiatives such as the annual Arbor Day Party, Saturday Morning Tree Planting, Tree Buddies and working with the City to identify strategic projects that complement their work.
Click here to see our archive of "What's Happening in Lawrence Park" posts relating to parks and trees.
Revitalizing Lawrence Park
The LPRA is working with Councillor Robinson's office, the folks at the Toronto Conservation Authority and City of Toronto Parks, Forestry and Recreation officials to contribute to the work that is being done in Lawrence Park - the official name of the park at the south-east corner of Yonge Street and Lawrence Avenue. The flooding has now been addressed, the ice storm damage cleaned up and work is starting on playground plans!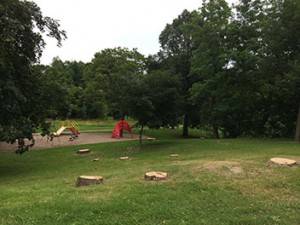 As residents of the Park and as your neighbours, the Parks and Trees Committee values your input and ideas. We encourage you to contact us with your great ideas for the ravines or to volunteer to help. We look forward to working together to make our outdoor green space even better for everyone to enjoy!
Tree Buddies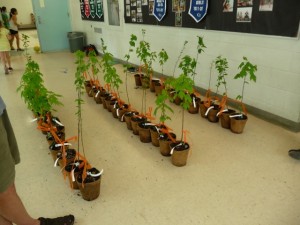 A very successful initiative of our Parks and Trees Committee is the 'Tree Buddies' program. Saplings purchased by the LPRA (your membership dues at work!) are given to Grade 1 'Tree Buddies' at Blythwood Public School, who take them home to be planted. Each year more than 60 saplings are planted. (Thank you, Tree Buddy parents.)
One Reason Why
Investing in our trees matters...
Living on tree-lined streets has health benefits, study finds
from the Toronto Star, 13 July 2015