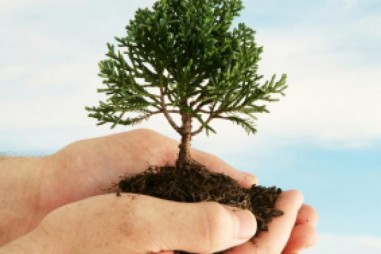 The next LPRA Annual General Meeting is tentatively scheduled for October 2018. ...
Read more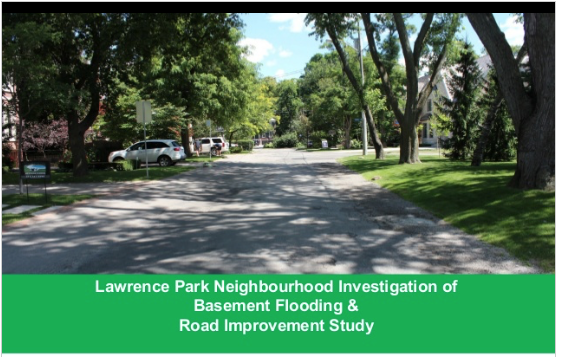 A full description of the City process to study different ways to address deteriorating road conditions, traffic problems, pedestrian safety, road drainage problems and basement flooding in the Lawrence Park neighbourhood is available: http://www1.toronto.ca/wps/portal/contentonly?vgnextoid=fc43f0e8a1a02410VgnVCM10000071d60f89RCRD....
Read more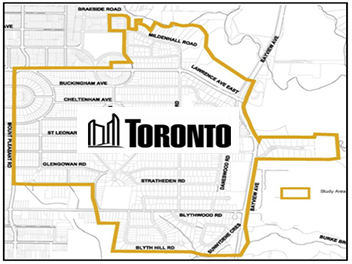 The LPRA has retained a professional survey firm (FORUM Research) to undertake a comprehensive survey of affected residents on road expansion, road resurfacing, and the addition and location of proposed sidewalks. We anticipate the survey will begin on the afternoon of September 6, 2016. The survey will take about 5 minutes...
Read more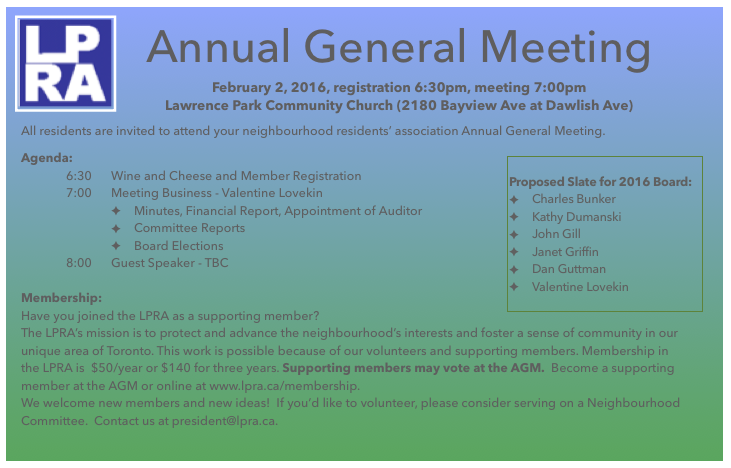 It's been a busy fall - hear all the current news at our AGM which will take place February 2nd, 2016. We're trying a new format to give more residents a chance to attend. This year the meeting will take place on a Tuesday evening with registration at 6.30pm and a meeting start time of 7pm with our...
Read more